Children's & Teenagers Classes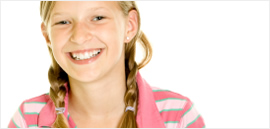 DREAM BELIEVE ACHIEVE
Life skills for children and teenagers through Music, Drama & Presentation Skills
Ages 3 – 18
Weekly sessions throughout the academic year
With a very different focus to a theatre school or a typical speech & drama class, the main objectives are to build confidence and develop life skills in a fun-filled, no-pressure atmosphere. For this reason the classes are non-exam focused and are restricted to 8 children per class (or 6 for the 3-5 year olds) to allow for plenty of encouragement and individual attention.
Musical Theatre & Hip Hop Dance
Ages 3 – 18
Weekly sessions throughout the academic year
This class is action-packed fun!
Similar to a stage-school environment, students have an hour of singing, acting, stage technique, audition preparation and theatre training, followed by an hour of dance/hip hop training. Even though there are larger numbers in this class, great care is taken to give each student equal opportunity to develop further talent.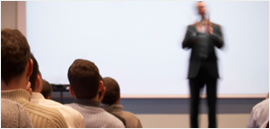 Presentation & Performance Skills for Adults, Levels 1 & 2
(Absolutely no experience necessary for Level 1, participants must complete Level 1 before applying for Level 2, or must have a basic knowledge/some experience of performance/presentation skills)
Level 1
COURSE DURATION: 8 WEEKLY SESSIONS OF 90 MINS
Whether you are working in the home or the workplace, we all need to take time out for fun and self-development. Maybe you have a fear of public speaking? Or perhaps you need to brush up on your presentation skills for work or an upcoming event? Has working at home damaged your sense of self and you need a confidence boost?
Level 2
COURSE DURATION: 8 WEEKLY SESSIONS OF 90 MINS
Those wishing to further explore performance and presentation skills will develop their technique further with a more in-depth look at the skills needed to be an outstanding speaker/performer/presenter.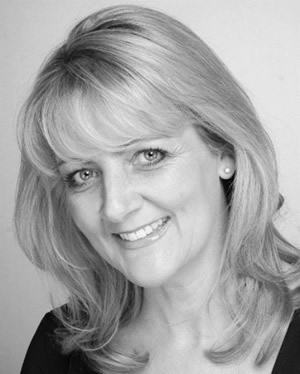 Mel Ryan
Mel studied at the Royal Irish Academy of Music, The Gaiety School of Acting, The Bil Keating Centre for TV Presentation Skills and Carr Communications.
She has been playing leading roles in The Gaiety Theatre, The National Concert Hall, The Olympia Theatre, The Cork Opera House, The Wexford Opera House among others in Ireland for over 30 years. She has also presented many concerts in the National Concert Hall, The Pavilion Theatre and Jury's Hotel.
TV, Radio and Film Credits include: The Late Late Show, Prime Time, Theatre Nights (all for RTE), the Mum in Turkle (RTE), Mother in Fantabulous! (IADT), Stella in Aisling's Diary (CR Productions/RTE) and Aine in Graham Jones's latest feature film, Davin. Commercials for Supervalue, A1 Waste, Meteor, Vodafone, Ebookers and more recently Moypark Chicken and Pinergy (RTE/TV3).
Mel has three children and has always had a special interest in mentoring young people. She is completely dedicated to helping them believe in themselves and to feel that they are capable of achieving more than they realise.