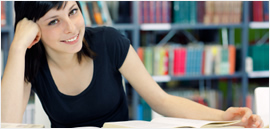 DREAM BELIEVE ACHIEVE
Life skills for teenagers through Music, Drama & Presentation Skills
WEEKLY SESSIONS THROUGHOUT THE ACADEMIC YEAR
In small groups, teenagers develop life skills in a fun-filled, safe, youth club-type environment. Training includes public speaking, social skills, inner resilience, study focus, negotiating skills, listening skills, empathy, assertiveness and emotional intelligence – to build confidence; manage anxiety & stress; handle the pressures of social media, friendships and all the challenges of being a teenager in today's world.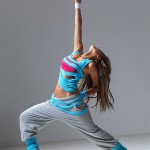 Musical Theatre & Hip Hop Dance for Teenagers
WEEKLY SESSIONS THROUGHOUT THE ACADEMIC YEAR
THIS CLASS IS ACTION-PACKED FUN!
Similar to a stage-school environment, students have an hour of singing, acting, stage technique, audition preparation and theatre training, followed by an hour of dance/hip hop training. Even though there are larger numbers in this class, great care is taken to give each student equal opportunity to develop further talent. The emphasis is on building confidence and having fun rather than creating 'little stars', however, if suitable, plenty of opportunities for auditioning for, and performing in professional shows are available along with the preparation and support throughout the process. Indeed, many of the students have enjoyed great success in this regard. All students will work towards performing in the fully costumed annual show at The Mill Theatre, Dundrum, where all children are treated equally regardless of their standard of performance. While training of the highest standard is provided, the school prides itself on its focus on the well-being and encouragement of each child's development, to prepare them for the inevitable challenges of life.
About Us
Mel Ryan
Mel studied at the Royal Irish Academy of Music, The Gaiety School of Acting, The Bil Keating Centre for TV Presentation Skills and Carr Communications. Learn More
How to Book
To book a class or to get further information, please do not hesitate to contact us:
Phone: 086-8372364
Email: melryanschool@gmail.com