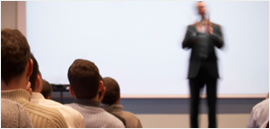 Presentation & Performance Skills for Adults
Levels 1 & 2
(Absolutely no experience necessary for Level 1, participants must complete Level 1 before applying for Level 2, or must have a basic knowledge/some experience of performance/presentation skills)
COURSE DURATION: 8 WEEKLY SESSIONS OF 90 MINS
Level 1
Whether you are working in the home or the workplace, we all need to take time out for fun and self-development. Maybe you have a fear of public speaking? Or perhaps you need to brush up on your presentation skills for work or an upcoming event? Has working at home damaged your sense of self and you need a confidence boost?
A strong bond is built within the group providing a safe, fun-filled environment in which to take steps outside of your comfort zone, along with lots of individual attention and feedback. It is well known that drama and performance improves communication skills, life skills and broadens our perspective on life. The ultimate goal at the end of the 8 week programme is to feel a real sense of achievement, along with the confidence of believing that you have the ability and skill to stand in the spotlight in whatever form.
Level 2
Those wishing to further explore performance and presentation skills will develop their technique further with a more in-depth look at the skills needed to be an outstanding speaker/performer/presenter.
With
Mel Ryan
Mel studied at the Royal Irish Academy of Music, The Gaiety School of Acting, The Bil Keating Centre for TV Presentation Skills and Carr Communications. Learn More
How to Book
To book a class or to get further information, please do not hesitate to contact us: Phone: 086-8372364 Email: melryanschool@gmail.com